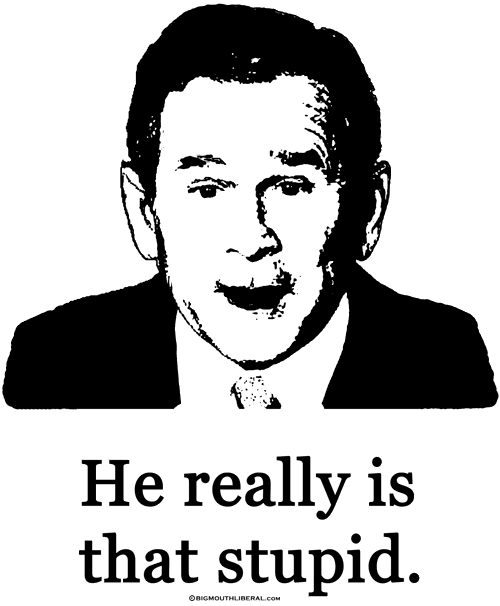 SO GLAD TO SEE THIS GUY GO AWAY FOREVER.
And here's some more greatest hits from W. What a disaster this guy was. I almost moved to Toronto because of him and his supporters, who value ignorance and stupidity, Joe Six-packs and Joe the Plumbers, and their base instincts of fear, hate, and racism. These people have been running our country the last 8 years, and I'm so thankful that we've finally taken back our country from these imbeciles. And I'm fairly certain that they've become a regional party, only relevant in the south, where their hatred and fear-mongering still thrive. They have become an old whites-only party in a younger and more diverse nation. And they will never win another presidential election again.
I really believe that.