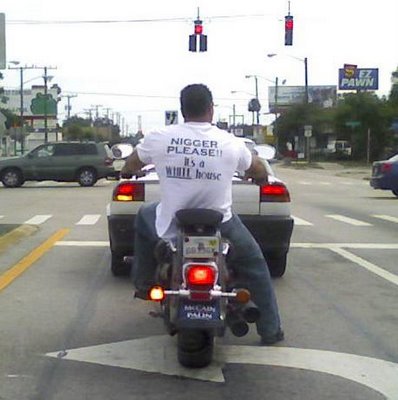 Speaking about disgusting people at McCain rallies (I could do this all day), here's a guy that had a stuffed monkey with an Obama sticker on its' head (incredibly offensive and racist), saw he was on camera, took off the Obama sticker and gave the monkey to a child he didn't know (incredibly cowardly and creepy).
Watch CBS Videos Online
Oh, and here's that evil little man again, feeling a bit more emboldened.
Who is comfortable identifying with these people? Voting for the same person as these people? Having ANYTHING in common with these people?